Are there times when your body lets you know that it needs some help? You deserve to get the most out of life, at Physio Therapeutic Massage Clinic we can help.
Whether it is neck pain, headaches, back pain, tiredness, disease or other ailments, you don't have to endure discomfort.
Fortunately, our chiropractor understand the vital relationship between your spine, your nervous system and your total health and wellness. Chiropractic care is about delivering the balance and freedom to your body through your nervous system so you can appreciate healthy living.
Often, without you being aware of it, spinal misalignments (or subluxations) are playing a role in your discomfort or symptoms and affecting your quality of life. Left untreated, these subluxations can hamper your movement, cause chronic pain, restrict your comfort and limit your health potential.
As we go through our lives with knocks and bumps, stress can build up and put pressure on the nervous system. Only a slight pressure is needed to change the function of your nerves and cause pain.
A chiropractor's main focus is to remove interference to your nervous system to restore the body's healing potential and decrease your pain and discomfort.
What may Chiropractic adjustments help you with?
Chiropractic care is a safe and drug-free alternative for health and wellbeing. From head to toe, here are just some of the reasons why people see us:

Sport Injuries
Muscle Injuries
Numbness and tingling
Arthritis
Fibromyalgia
Osteoarthritis
Joint stiffness
Pinched nerve
Recovery from back injury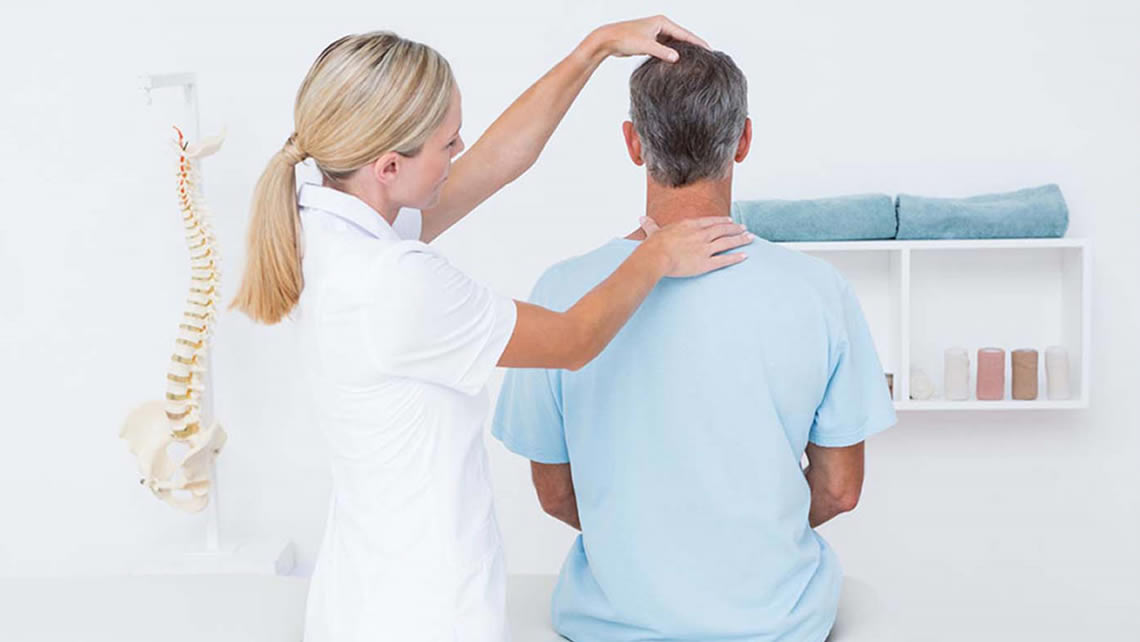 Pelvic Health Therapy
Pelvic floor dysfunction refers to a wide range of symptoms that can occur when the pelvic floor muscles are weak, too tight, or when the bones in the pelvic region are not moving properly. As a result, symptoms can include one or some of the following:
Inability to prevent bowel and/or bladder leakage
Constipation
Genital pain
Urgency (a strong urge to urinate or defecate that is difficult to control)
Pain with sexual intercourse
Pelvic organ prolapse
Chronic low back/sacroiliac joint pain
What affects the function of the pelvic floor?
Risk factors for pelvic floor dysfunction include childbirth and pregnancy, hormonal changes such as menopause, excessive and repetitive heavy lifting or straining to empty the bowel and/or bladder, and pelvic surgeries
What is involved during a Pelvic Physiotherapy Assessment?
When you come in for a pelvic physiotherapy assessment, you will be greeted by a pelvic health physiotherapist who has obtained the appropriate post-graduate training needed to evaluate your pelvic floor function. To ensure your privacy, the assessment and subsequent treatments are always held in a private treatment room.
There is a thorough gathering of information including a detailed description of your symptoms and medical history. The physical therapist will then assess how well you are able to move in your low back, hips, and sacro-iliac joints, as these areas can place stress on your pelvic floor muscles.
With your informed consent, an internal vaginal and/or rectal examination may take place in order for the therapist to thoroughly assess the function of the pelvic floor muscles and therefore, plan out an appropriate treatment plan.
After the physical examination, education on findings and a proposed treatment plan tailored to your specific needs and goals are discussed.
You will always see the same therapist, and every treatment/assessment will be discussed and explained to you fully.
Who can benefit from pelvic floor physiotherapy?
Women and men of all ages and for a wide variety of issues can benefit from pelvic floor physiotherapy. Athletes who have issues with incontinence, women during the prenatal and post-partum phase, pre and post-menopausal women, men who experience bladder and bowel dysfunction, rectal pain, and difficulty with sexual intercourse, women and men who suffer from chronic constipation or pain during sexual intercourse.
How do I know if I need pelvic floor physiotherapy?
If your day to day life is negatively impacted by issues such as urinary incontinence, difficulties in urination, bowel incontinence, constipation, abdominal pain, low back/SI pain, sexual dysfunction, pelvic pain or coccyx pain, vaginal or rectal pain, penile or testicular pain, and post pelvic surgery then you would benefit from being assessed by a pelvic health physiotherapist.
Do I need a referral?
No. You do not need a referral from your doctor to be assessed by a pelvic health physiotherapist. In Ontario, registered physiotherapists are considered primary healthcare practitioners. However, if you have coverage for physiotherapy treatment through an extended health benefit plan, the insurance company may require you to provide a physician's prescription.
What should I bring to the assessment?
You can bring any diagnostic imaging, test results, and doctor's notes you may have. The pelvic health physiotherapist will review these documents with you during your initial assessment.
Who does the pelvic floor assessment?
0ur physiotherapist has an extensive post graduate training in pelvic health rehabilitation. She is passionate about working with patients who have pelvic dysfunction to help them lead a healthy, pain free life. She works with patients of all ages, with various pelvic floor dysfunction.
Are there exercises I can do at home, or do I always have to come to the clinic for treatment?
During the initial assessment, 0ur physiotherapist will discuss her findings with you and put together a treatment plan based on your personal goals. Every person is very unique with respect to their treatment. Some clients require ongoing visits to the clinic and others only need to check in every few weeks. For every client, though, treatment always includes the education and progression of home exercises in order to maintain and progress the gains made in clinic.