Jeannette is a Registered Osteopathic Manual Practitioner and Massage Therapist. Bachelor of Science Physical Therapy and certified in Medical Acupuncture & Dry Needling in Canada.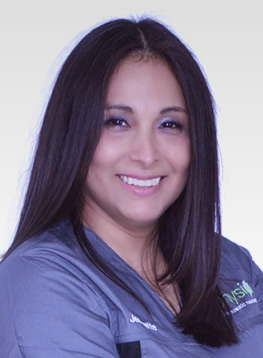 She has over 12 years of experience in Physical Massage Therapy & Rehabilitation.
She was training at the University of Medical Science in Spain for Osteopathic Manipulation and visceral techniques 2016. National certified as MT & Bodywork USA from 2009 to present. Jeannette holds a diploma of Doctor in Health Public 2007, master degree in Sports Medicine 2004, PT and specialize in Neurologic and neuro-surgery rehabilitation in Peru. Also, she trained in Beijing China Hospital 2012 in different modalities of massage, acupressure, acupuncture, cupping, scraping, tuina, and reflexology.
Specialize in deep tissue, sports massage, ashiatzu bar therapy and Thai massage. She provides the highest possible clinical understanding and standard of care of patients. Jeannette has a specific interest in providing treatment patients with different orthopedic and posts surgery conditions such as joint replacement, cardiac surgery, sports injuries and patients with cancer recovery and lymphedema.
Utilizing osteopathic manipulations and manual therapy skills and her knowledge exercises prescription Jeannette can provide adequate postural and gait assessment and treatments for the full range of musculoskeletal conditions as back, neck pain, spine herniation, TMJ dysfunction, facial palsy, sciatica, osteoarthritis and joint stiffness.
Jeannette is enthusiastic about the education of her clients regarding their rehabilitation programs and how to improve the overall wellness and prevent others complications. She uses her strong background in the medical field to treat patients of all ages, including infants, prenatal and elderly.