Edith as a resident physiotherapist in Ontario, she has a Masters of Science in Physical Therapy completed in 2017 from the University of Toronto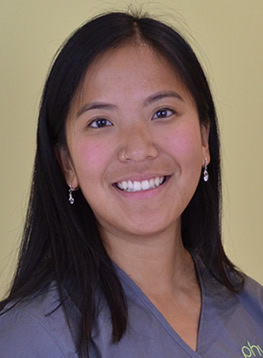 and an Honorous Bachelor of Science in Kinesiology from the University of Waterloo completed 2015. Since then, she has been treating patients with orthopedic injuries, improving overall health and biomechanics and optimizing individual performance.
Edith is committed to providing the highest quality care to her clients by integrating different modalities and evidence based therapeutic practice with her clinical experience. She believes in implementing a highly individualized treatment plan and frequently uses a combination of patient education, manual therapy, soft tissue release, exercises prescription, and taping.
She is very passionate about empowering her patients and ensures that they learn plenty of self-management tips and techniques, in addition to providing top-notch hands on treatment, in order to produce symptom relief and functional restoration as quickly possible.