Zhané Armstrong is a registered massage therapist, who has graduated with honours from Georgian College.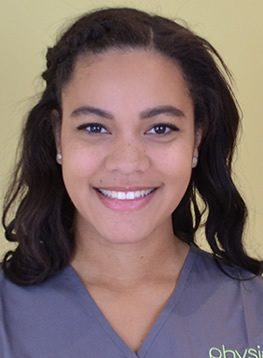 Through her program, she started off with 2500 hours of training from Georgian College.
She involves various massage techniques such as deep tissue and relaxation. With her intuition and knowledge, she provides her patients with the most effective treatments that include a mixture of Swedish and Therapeutic massage, Myofascial release andTrigger Point Therapy.
Her treatments combine passive and active movements with special attention to show how the posture affects overall health and well-being. Zhané is currently training for Ashiatsu Oriental Bar Therapy - a form of gravity assisted barefoot massage. She strives by her passion for wellness and helping others. Zhané plans to continue to expand and improve her skill in the future.